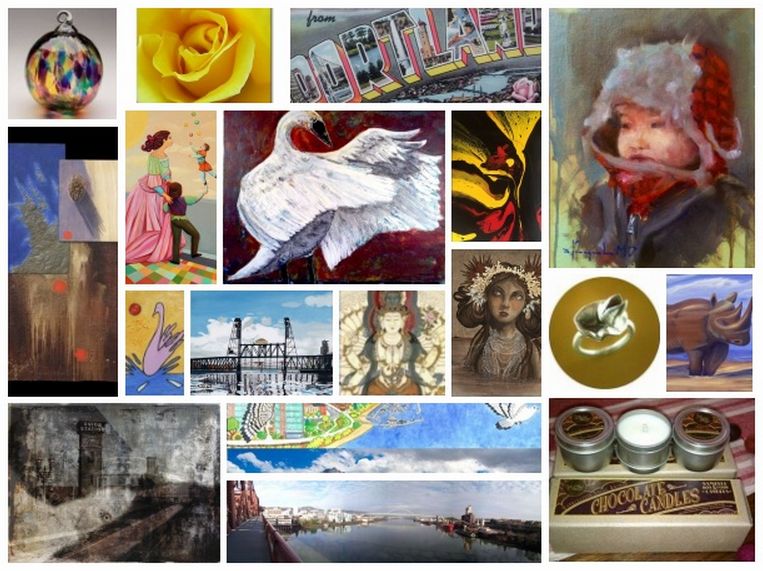 PEARL GALLERY & FRAMING
2250 NW 22nd Ave. Suite 404
Portland, OR 97210
HOURS
Monday – Friday: 9 a.m. – 5 p.m.
Saturday: 11 a.m. – 5 p.m.
Open First Thursday Until 9 p.m.
Closed Sunday
QUESTIONS? CONTACT US
Email: [email protected]
Local: 503.274.9878
Toll Free: 1.877.744.9878
Visit Pearl Gallery & Framing in person to see our complete selection.
Email us
to inquire about artists listed here or others that interest you. We are happy to talk with you!
Artists in Alphabetical Order
Afzelius, Nils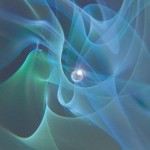 Nils Afzelius is a glass artist and photographer, born and raised in Stockholm, Sweden. Afzelius has been working with glass since 1995 and has developed a unique style of borosilicate glass work. Each piece is designed to be one of a kind. He creates glass photo art using macro photography of his glass creations. His subject matter ranges from interstellar space to underwater explorations to colorful abstract compositions.

Brown, Andy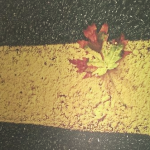 Andy Brown grew up with a love for the beautifully framed shots in movies. He moved from Minnesota to Los Angeles, where his apparent passion for movies was transformed, and he realized it was the love of a well-framed shot that drives him. Now, nature-inspired Brown focuses on what is between the cities and what makes our world unique. His latest work is a series of photographs printed directly on aluminum, bringing a new medium to photography. The metal substrate gives the photos an essence that begs to be seen in person. This lively series of prints brings the excitement of nature indoors.

Brown, Michael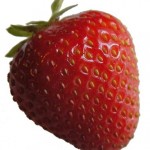 Michael (Mike) Brown explores botanical and garden elements through photography and creates tiles, coaster sets, and serving trays showcasing a myriad of his original photographic images. We carry his classic images, such as the pink flamingo, succulents, fruits and other botanicals printed as art tiles and also magnets. His work is crisp and fresh, plump with life.

Neal Buchanan started working as a graphic artist in the early 1970s. He has done album cover design, professional illustration and industrial graphic design, and through it all has remained focused on the beauty around us. His photographs reveal moments in his cross-country journeys through his acute eye for color, light and beauty. You are sure to enjoy these images that capture people and places in ways that compel us to see life in new ways.

Sherry Buchanan
works in copper, silver, and enamel to create wearable botanical forms. Her latest body of work is a collection of original one-of-a-kind hammered copper sculptural pendants, embellished with enamel, patina, shell, pearl, coral and natural fibers. Each piece is handcrafted from start to finish. No two are alike. Visit the shop to see a selection of her work.
Visit her Etsy Shop:

ForceOfNatureJewelry
Visit her Website: JewelryBySherry.com
Tekoah Buchanan
creates stunning large-scale photographic images of Portland, Oregon; these works are breathtaking representations of our very own bridges, waterways and streets. He shares images that reveal his lifelong quest to translate our fast-paced industrial world into pictorial works, revealing the beauty of our everyday world. A graduate of University of Oregon's Electronic Media Production program, Buchanan is obsessed with photography and film. His photographic eye is constantly trained on the world around him; he is a natural at capturing city scenes. Owner-operator of Pearl Gallery & Framing, he has decades of experience as a artist, picture-framer and curator.
Brian Carter
is an extraordinary Pacific Northwest graphic artist and illustrator. His work reveals beautifully layered images, offering vivid spectrum's of color, urban environments with dramatic lighting styles and distinctive local landscapes. Carter went on to earn his BS degree in Graphic Design from the Art Institute of Portland. Carter owns and operates Pearl Printing, one of the nation's most reputable fine art reproduction companies, specializing in archival digital printing on canvas and fine art papers, using archival inks.
Ceballos, Alejandro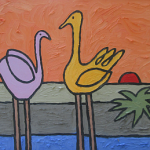 Alejandro Ceballos, Mexico-born international artist, creates paintings that are whimsical yet romantic, colorful and playful. Ceballos' paintings belong to many private and public collections in Mexico, the USA, and Europe, and were shown at the Portland Art Museum in 2013. He is known for his murals, such as the the Park Avenue and Rocco's Pizza painting created in 1996, and murals at Trillium and Applegate Schools.

Dahlke, D. Laurent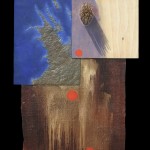 D. Laurent Dahlke, also known as the tenacious and talented Don Dahlke, is considered one of the most forward thinking painters and sculptors of our time. A truly rare jewel in the art world with a resume of exhibits spanning many decades and countries, he is one of the most diverse artists of the 20th and 21st century. Dahlke is one of the innovators of the agglomerate style of painting. He is a sculptor, printmaker, ceramist and designer who has exhibited his work nationally and internationally and lived abroad in numerous locales, such as England, Greece, St. Christopher, the U.S. Virgin Islands and Mexico.

Demarest, Shawn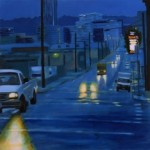 Shawn Demarest has been featured in galleries both regionally and nationally, having had group exhibitions as well as solo shows in Taos, New Mexico and Portland, Oregon. Her paintings are unbelievably realistic, yet there are intangible qualities, compelling you to explore the world she captures in her painting – purely amazing work.

Haberman, Chris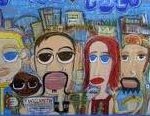 Chris Haberman creates folk art on found objects, reflecting the complexity of our culture. Sam Adams has said that Chris Haberman is the hardest working artist in Portland. Haberman has been featured in Juxtapoz Magazine, the Oregon Art Annual, countless other exhibits, and he has been featured on Oregon Public Broadcasting's Oregon Art Beat.

Hernandez, William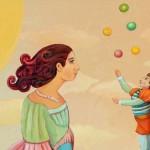 William Hernandez has paintings in private collections around the world – in Spain, Peru, Germany, Guatemala, Chile and of course, the United States. His style is transformational, surreal and breathtaking; collectors will enjoy his work, especially those who love Peruvian art and culture.

Houston, Gary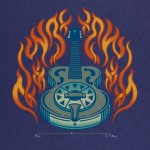 Gary Houston is one of the great American poster artists. Under the name Voodoo Catbox, he is best known for making silk-screen posters for music concerts, particularly for local venues like the Edgefield or for touring bands like Willie Nelson, Al Green, Los Lobos and hundreds more. His posters are traditionally made – hand drawn and hand cut or scratchboard originals, and each is hand-pulled. Each poster is a limited edition, every one numbered and signed by Houston himself. As each edition is sold out, no more posters of that image are reproduced. His work has been featured in countless venues and covered by notable reviewers, including Oregon Music News and Oregon Art Beat.

Huynh, Khanh, M.D.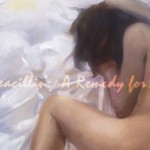 Khanh N. Huynh, M.D. uses realism as his philosophy and alla prima brushwork as his method. Beauty as a concept has been neglected in mainstream contemporary art and even ridiculed mercilessly over the last century. However, there is a small fraction of modern artists who still embrace and faithfully record the wonders of nature in a realistic style. Khanh N. Huynh is one of those artists. Doctor and artist Khanh N. Huynh, M.D. transforms "slice of life" concepts into beautiful paintings with the hope of remediating subjects that are sometimes considered too commonplace for fine art.

Koehler, Shane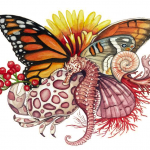 Shane Koehler is an environmental educator who works with kids, urban communities and the public, teaching science, sustainability and environmental understanding through community-based art projects. A self-taught artist and conservationist, Shane Koehler delivers fun, brightly-colored watercolors that dazzle us with natural diversity. His dynamic wildlife-inspired paintings depict similarly colored plants and animals, bursting with life, and reflecting commonalities and interconnections within the natural world. Koehler hopes to remind us that our actions can either unravel these connections completely or strengthen them for future generations.

Manning, Lisa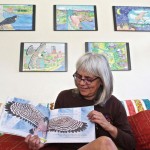 Lisa Manning is a naturalist, story lover, teacher, writer and artist at heart. Lisa Manning shares with us her first children's book, Falcons in the City. The book is for sale at Pearl Gallery & Framing, plus you will have a unique buying opportunity: framed original watercolors from the book! Also available: framed and unframed prints/watercolors.

McGrath, Sheri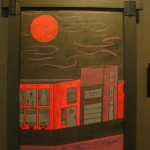 Sheri McGrath paints and creates mixed media original collages from recycled materials. We carry her original journals, greeting cards and some larger works. Her ironic folk art has been exhibited at several galleries, including Whistling Gallery, SAGE Gallery, Second Street Gallery, Cest Vert, The Nickel in Port Orford and Sharkbites in Coos Bay, among others.

Myers, Amanda Sue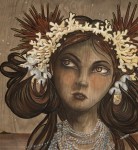 Amanda Sue Myers, previously a tattoo artist and still the owner of Infinity Tattoo, one of the Northwest's premier studios, brings lifetimes of visual design experience to her flawlessly executed works. Myers creates fine art dolls and paintings inspired by nature, mythology, historical and cultural costumes, and beautiful strange places seen during her travels.

Mitchell, Devon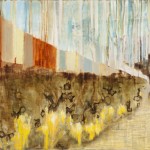 Devon Mitchell reveals the confluence of the industrial and natural worlds. Her process is like a mini-evolution. She begins with wood panels and rabbit skin gesso, pouring and dripping inks to create an initial layer of texture and color. With subsequent layers of oil paint and cold wax, Mitchell transforms random texture and color into suggestive forms and landscapes. Her conceptual exploration ultimately leads her to produce paintings that embody the dynamic tension between abstraction and representation. Her work has been shown in both group and solo exhibitions, including the Sitka Art Invitational. She is one of the founders of the Portland Child Art Studio, a nonprofit organization offering studio experience to kids.

Mooney, Christopher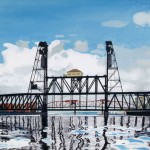 Christopher Mooney is a local celebrity in architectural painting who has made substantial contributions to the visual documentation of urban landmarks in Portland. As a painter of Oregon's transportation architecture, he reveals Portland as a city of rivers and bridges, showcasing the character, function and form of these icons. In addition to showcasing bridges of the Pacific Northwest, Mooney as recently been funded by Regional Arts and Culture Council to pay tribute to the working heroes who constructed the Tilikum Crossing, Bridge of the People (set to open September 2015), creating a visual artistic record of the construction process and the people working on the design, engineering and building as part of the Portland-Milwaukie Light Rail Transit Project.

Morse, Sine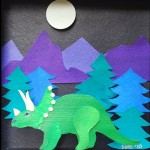 Sine Morse is a paper artist extraordinaire. Her work evokes happiness and fun. She paints thick watercolor paper with acrylics to create vibrant colors, and then cuts each detailed piece of her composition by hand, drawing from her imagination to create paper shadow box scenes. To give dimension and depth, Morse layers paper and rolls paper into cylinders. Her work is enchanting and whimsical, and her brightly colored unique creations depict a natural world that pops with vivid life.

Petz, Nathan & Emily Kay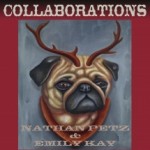 Nathan Petz & Emily Kay are two Portland-based artists whose collaborative oil paintings who share the canvas. These artists actually work on the same canvas, each adding his or her own unique style until their combined brushstrokes reveal their subjects. Petz is a world traveler, having been a working artist in Germany. He owns a successful tattoo shop in Portland. Petz has over fifteen years of sketching, painting and tattooing experience. Kay studied printmaking, drawing, sculpture and painting in college and pursued her career in tattooing afterward, where she met Petz.

Pixistix & Jax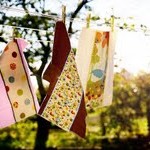 Shaun Perkins and Dea Cordua are the creators of Pixistix & Jax, makers of the finest burp cloths you will ever find! These burpies are locally made and colorful, functional cloths that are a perfect baby shower gift.

Sanderson, Momoko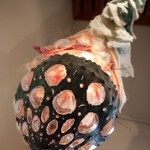 Momoko Sanderson grew up on a dairy farm in Hokkaido, Japan, surrounded by beautiful untouched nature. Her work has always been about awareness of co-existence between human, animals, and nature. To express her imagery, she uses various metal techniques and numerous materials such as metals, glass, wood, fiber, paper, and more to create sculptures that are astounding in their quality and design. Momoko Sanderson currently lives in Japan, and we are privileged to share her sculpture with local collectors.

Santi, Laura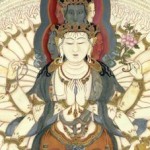 Laura Santi paints Tibetan and Nepali traditional-style Thangka paintings. Thangkas became popular with traveling monks because the scroll paintings were easily transported. Today, they continue to serve as important teaching tools offering depictions of the life of the Buddha and other deities. We offer limited edition Giclee prints of works originally created with natural mineral pigments, gouache, and 22 carat gold. Santi, a practicing acupuncturist, received training from Swami Chetanananda. Internalize the Buddha qualities in her amazing contemporary masterworks.

Totally Blown Glassworks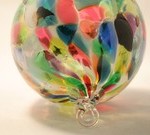 Totally Blown Glassworks (Seattle, WA) was built by Dehanna Jones, whose fascination with glass has been life-long. We travel to select and bring to you the most stunning hand blown glass sun-catcher ornaments available.

Valenzuela, Shalene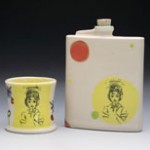 Shalene Valenzuela creates quirky ceramic pieces that reflect the potential of everyday common objects, and recaptures these objects in clay through assembling slipcast pieces, illustrating the surfaces with hand-painted and screen printed imagery. She received her B.A. in Art Practice at U.C. Berkeley and an M.F.A. in Ceramics from California College of Arts and Crafts. She has taught classes and workshops at Oregon College of Arts and Crafts, The Clay Studio of Missoula, Missoula Art Museum, Richmond Art Center, ASUC Studios at UC Berkeley, and CCA Extended Education. She has been a guest artist and speaker at a number of art centers, colleges, and universities.

Vance Family Soy Candles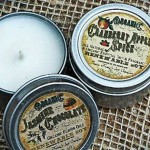 Vance Family Soy Candles is committed to changing the petroleum based candle and beauty industry and educating the world about the dangers of synthetic fragrance. GMO-free soy candles – yes, they exist! Vance does not use synthetic fragrances, but instead create candles using only plant-based, all natural, sustainable products that will make the world a better place to live and breathe. These candles are available at earth conscience retailers throughout America.

Walker-Scott, Laura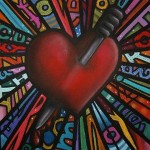 Laura Walker Scott creates vibrant chalk pastels. Her subjects include starry skies, juicy fruit, flowers and oceans that she has encountered through her travels as well as more conceptual pieces illustrating topics such as heartbreak and joy. Her bold style has captured the attention and praise of collectors far and wide. We have limited edition prints of her work.

Williams, Kelly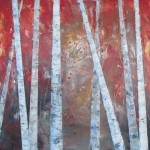 Kelly Williams has shown her work extensively, both locally and nationally. She is a philanthropist, a community-involved artist generously giving her time and skills to serve recovery programs, arts education and collaborative art collectives. Williams developed a Regional Arts and Culture Council-funded project entitled Recovery Panes, working with those affected by addiction. . Williams works in the medium of encaustic paint. Encaustic painting is an ancient medium dating back to early Greek and Egyptian art. The paint is made from melted beeswax mixed with pigment and resin. Each layer is fused with a heat implement such as a torch or iron before new layers can be added. Carving tools are used to incise lines and shapes and add sculptural elements, bringing the painted surface beyond its traditional two-dimensions. Her work is full of life, one-of-a-kind and collectible.

Zee, Allan Bruce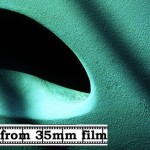 Allan Bruce Zee gives us color photographs that interpret nature's landscapes and man's imprint. His photography has been exhibited in galleries in 14 cities nationwide. His prints are included in numerous private, public and corporate art collections throughout the United States, including IBM, AT&T, Merrill Lynch, Sloan Kettering Hospitals, American Express Corporation, World Bank and Johns Hopkins Medical Center, as well as in Ansel Adams' collection. In addition, his photographs reside in collections in Japan, France, Italy, Mexico, Canada, Australia and Argentina. Allan Bruce Zee has been exploring the art of photography since 1969. Now living in Port Townsend, Washington, Zee maintains a studio in Portland, Oregon, his home for 30 years. Zee was born in Chicago, Illinois, where his first artwork was exhibited at the age of 12 at the Art Institute of Chicago.